The original


morning‑after pill.
When did you have sex
without a contraceptive or have a contraceptive accident?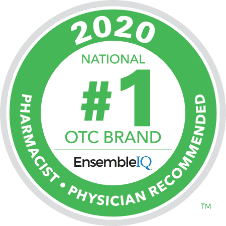 The #1 choice of Canadian women.†
Whatever happened during plan A, you can choose Plan B® as an effective emergency contraceptive as long as you take it within 72 hours (three days) of unprotected sex.
What is Plan B®?
Plan B® is the emergency contraceptive pill, most trusted by Canadian women† and their healthcare providers.*
Plan B® contains 1.5 mg of levonorgestrel—an ingredient that is also commonly found in birth control pills.
How does Plan B® work?
If taken within 72 hours of unprotected sex or following a contraceptive accident, Plan B® works by:
Stopping ovulation temporarily
Preventing fertilization
Preventing implantation
Where can I buy Plan B®?
Plan B® is available on shelf in pharmacies‡ across Canada, and you don't need to visit your doctor first.
What should I expect?
You may experience some spotting a few days after taking Plan B®, but this is not your period. You should get your next period at the expected time, though it could be a few days early or late.
Avoid a "next time"
Plan B® is here if you need it, but it should not be your plan A for birth control.
Medical information line
1‑888‑919‑0782
(Canadian residents only)
If you have any questions, please call us.
We can help.
*The Medical Post, Pharmacy Practice + Business and Profession Santé 2020 Survey on OTC Counselling and Recommendations.
†IQVIA/IMS Health, CDH, 2019 sales in units.
‡Except in Québec (where you will need to speak to the pharmacist).
Have we answered your question already?